Wishlist Wednesday is a book blog hop hosted by
Pen to Paper
where we will post about one book per week that has been on our wishlist for some time, or just added, that we can't wait to get off the wishlist and onto our wonderful shelves.
---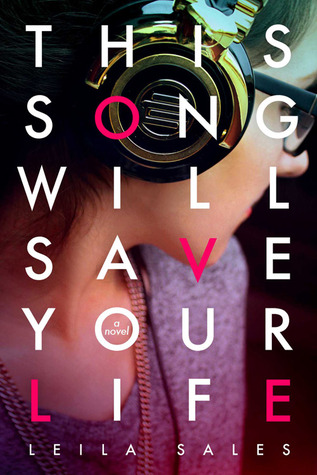 This Song Will Save Your Life
by Leila Sales
Published September 17, 2013
by Farrar, Straus and Giroux (BYR)
Making friends has never been Elise Dembowski's strong suit. All throughout her life, she's been the butt of every joke and the outsider in every conversation. When a final attempt at popularity fails, Elise nearly gives up. Then she stumbles upon a warehouse party where she meets Vicky, a girl in a band who accepts her; Char, a cute, yet mysterious disc jockey; Pippa, a carefree spirit from England; and most importantly, a love for DJing.

Told in a refreshingly genuine and laugh-out-loud funny voice, THIS SONG WILL SAVE YOUR LIFE is an exuberant novel about identity, friendship, and the power of music to bring people together.
Why I want this book
: I haven't really read anything from Leila Sales, but I've been hearing so many good things about this book. From the synopsis alone, I already see a lot of things I like seeing in contemporary books - "laugh-out-loud funny," a cute guy, music, etc. Also, I have a lot of blogger friends, and there are those who don't really like contemporary books yet rated this one really high. It must be really special. So I really really really want to read this!
Let's wish upon the stars
,
Fluffy Reader Francine